---
Let's start by talking about that unusual name. MEZeroE means "measuring envelope products and systems contributing to the next generation of healthy nearly-zero-energy buildings (nZEB)."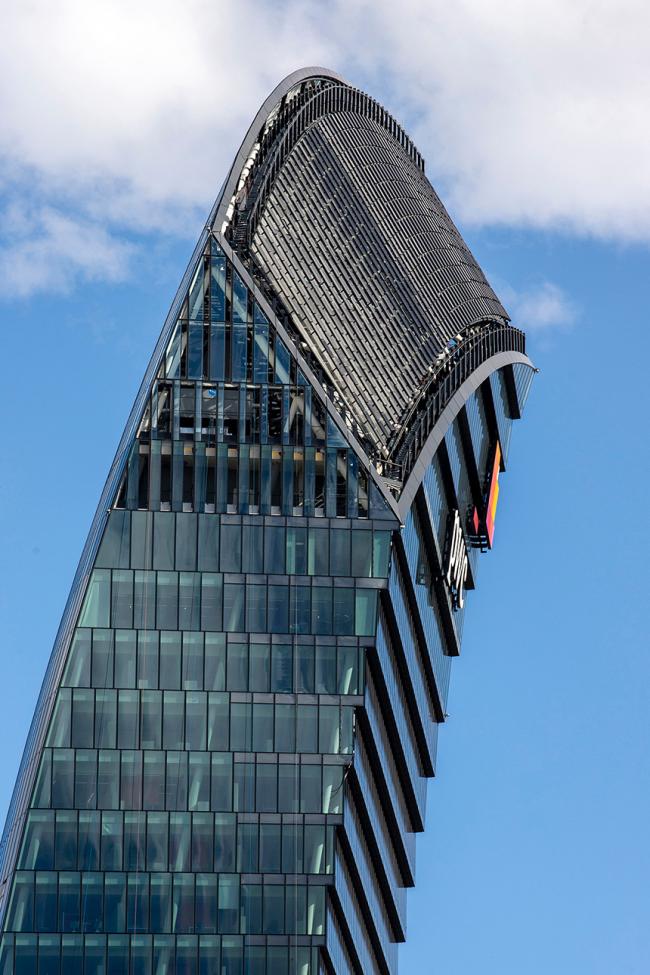 ---
Envelope products and systems – what are they?
There are still some things to unpack from that short description of MEZeroE: the "envelope" consists of the parts of a building that keep the weather out and the conditioned (i.e., heated or cooled) environment in. It is made up of three main systems: the roof, the façade (including walls, windows and doors), and the below-grade waterproofing elements (those that are below the ground level).
An innovatively-designed building envelope has the potential not only to save money and to extend the life of the building materials, it can also improve a building's interior environment and, significantly, to decrease energy usage.
---
MEZeroE – an innovative open ecosystem
MEZeroE offers an open ecosystem for the development, testing and upscaling of smart and bio-based, human-centric envelope products. By combining infrastructure facilities and the expertise of academic and research centers with innovative solutions proposed by industry, MEZeroE is committed to bringing profound – even disruptive – changes to the building market.
MEZeroE was created to enable the development of evidence-based solutions that are squarely focused on carbon neutrality and healthy indoor environments. These solutions are validated with advanced assessment methods and connected to recognized protocols and a long-term vision.
It is set up to embrace Industry 4.0 trends, rapid decision making and a resolutely customer-centric attitude. MEZeroE accompanies enterprises that choose to adopt the open innovation approach in three distinct phases:
discovery
empowerment, and
realization.
---
The MEZeroE project – our aim is true
The aim of the MEZeroE project is to develop a European-distributed open innovation system for:
developing nearly zero-energy buildings (nZEB);
transferring knowledge;
matching testing needs with existing facilities;
providing monitoring in living labs;
standardizing cutting-edge solutions coming from small and medium enterprises (SMEs) and larger industries, created to foster inclusive change in the building sector and to be accessible to all users via a single entry point.